Dive Deep
Into Your Inner Self
SeaSpace is a retreat center & co-living/working space for executives & creatives and
anyone seeking new depths, inspiration, adventures and challenges. We are located next to the Adriatic Sea in Montenegro and use freediving, breathwork & funky guitar camp fire sessions as a tool for personal transformation & growth.
Book Now

Watch Video
SeaSpace Weeks in 2024
(Individual Freediving Courses & Co-Working between May & November)
| June | July | August | September |
| --- | --- | --- | --- |
| 3rd - 9th (7 spots left) | 1st - 7th (6 spots left) | 31st July - 6th | coming soon |
| 10th - 16th (5 spots left) | 10th - 16th (6 spot left) | coming soon | 15th - 21st |
| 19th - 25th (7 spots left) | 19th - 26th (6 spot left) | coming soon | 22nd to 29th |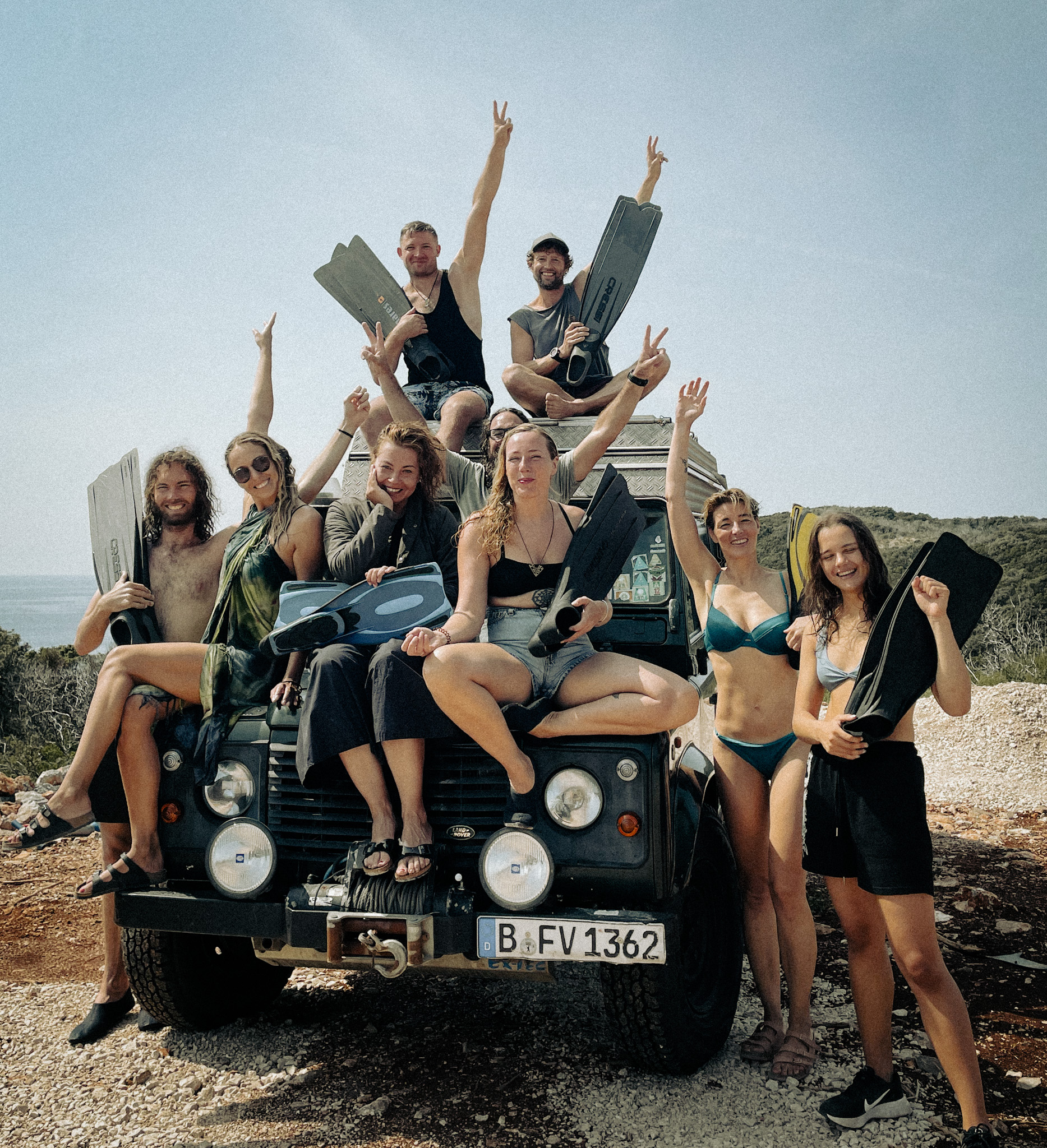 The SeaSpace Freediving Week
Embark on a transformative 6-day/6-night journey, delving into the depths of freediving and breathwork. Connect with like-minded individuals, forging meaningful social connections that last beyond your retreat.
Picture yourself starting your mornings by lying on a rock next to the Adriatic Sea, in the beautiful bay of Kotor. While listening to the waves, you learn how to hold your breath longer, so you can dive into the deep blue where time stands still.

Freediving at SeaSpace goes beyond the physical. It's a journey of self-understanding, a meditative flow state where the present moment reigns supreme. Your retreat includes nourishing local cuisine, breathwork, optional workouts, and comprehensive freediving skills training.

Fabian and his team will make sure you head back with a set of amazing pictures from inside and outside the water.

"I want to offer a space here on this beautiful peninsula where people can learn freediving, live a healthy lifestyle, breathe, enjoy nature, and go deep - that is why I created SeaSpace."
– Fabian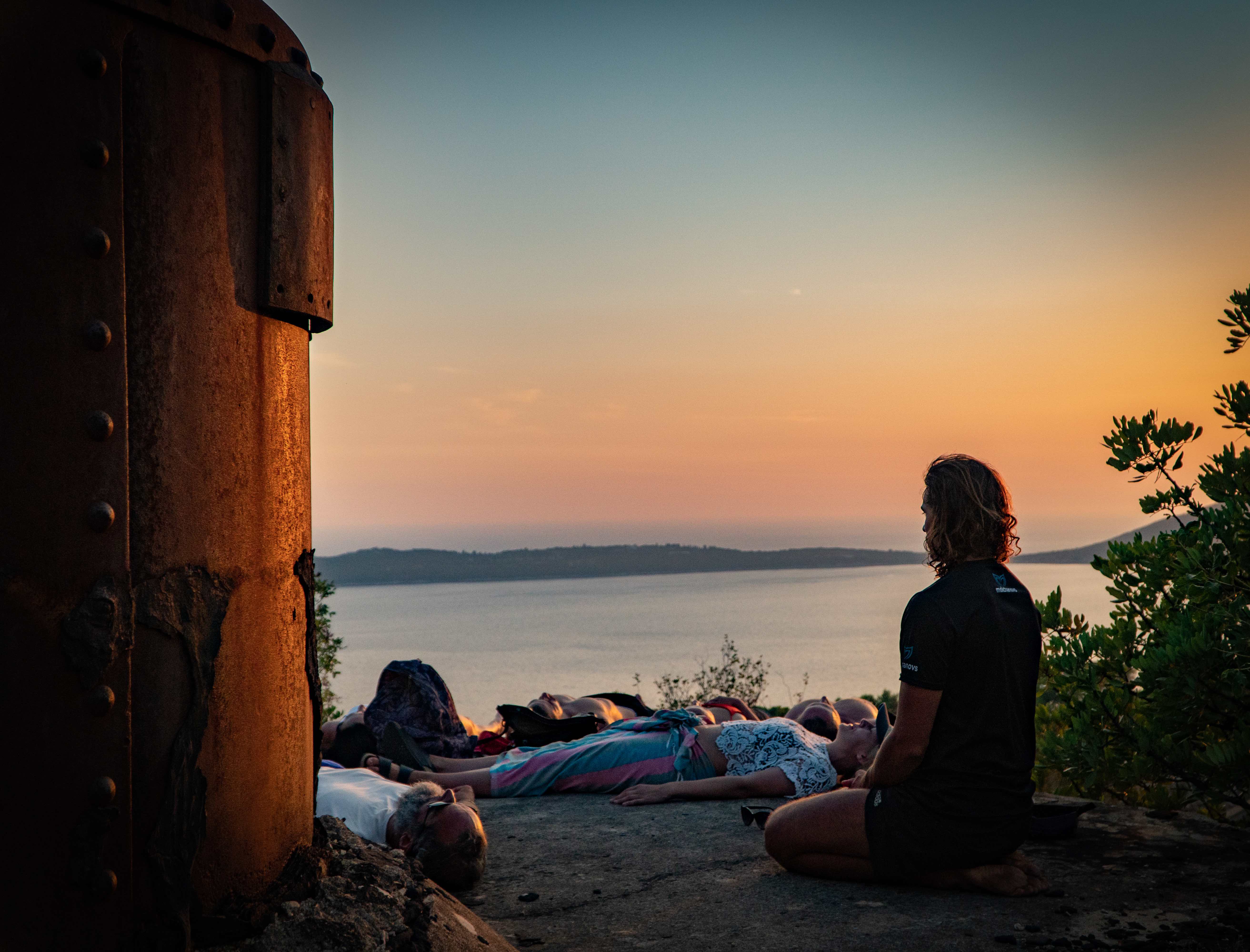 Discover the Power of your Breath
Join us at SeaSpace for an immersive breathwork experience, where the power of the sea meets the transformative potential of your breath.
Embark on a transformative journey of self-discovery through the profound practice of breathwork at SeaSpace. As an accredited breathwork instructor certified by the esteemed 'Alchemy of Breath' organization, Fabian guides you through sessions designed to unlock the potential of your breath, offering a gateway to heightened consciousness and well-being. Conscious connected breathing, a fundamental element of our breathwork sessions at SeaSpace, facilitates profound relaxation by calming the nervous system and reducing stress levels. This intentional breathing technique enhances oxygenation, promoting increased energy levels and heightened mental clarity. Through regular practice, participants often report improved emotional well-being, fostering a deeper connection with themselves and others.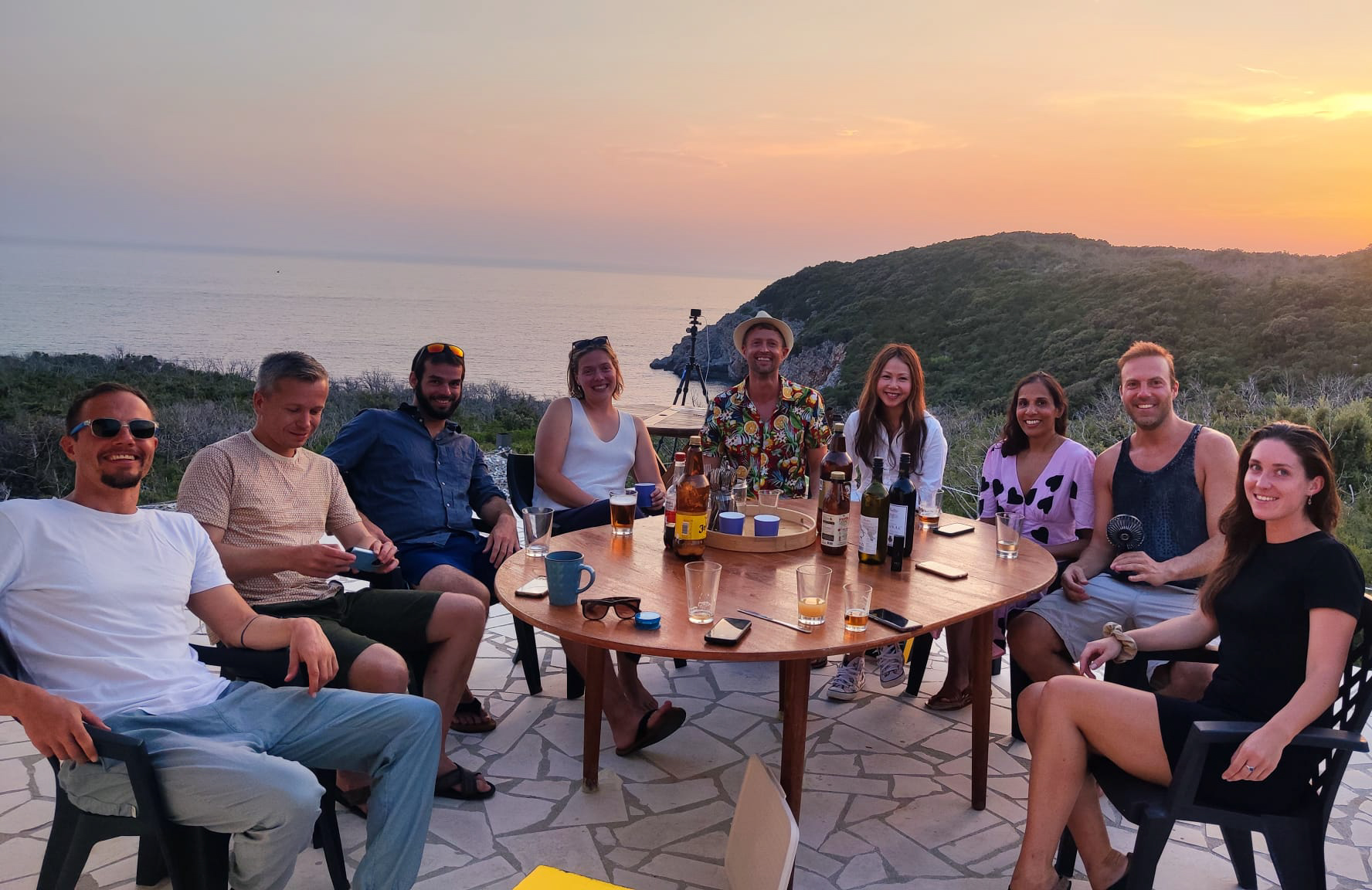 Rooftop Vibes
Building Community at Sunset
At SeaSpace, our rooftop is more than a vantage point—it's a stage for shared moments. Picture a panoramic view of the Adriatic as the sun dips below the horizon. As the sky transforms we gather for shared lunches and dinners. Conversations flow, friendships are being created, and the rooftop becomes a canvas for stories, music, and guitar tunes.
About Montenegro
The Luštica Peninsula is where you'll find the real Montenegro, a hidden gem along the Montenegrin coast. Ancient olive groves tended by local families for centuries, small fishing villages by the sea and many hidden beaches with crystal clear waters make Luštica the perfect base for our freediving adventures! When not freediving, Luštica invites you to go kayaking or stand up paddling along the coast, exploring various remnants of the Austro-Hungarian Empire in the form of abandoned forts, submarine tunnels and bunkers, or partying in one of Luštica's trendy beach clubs.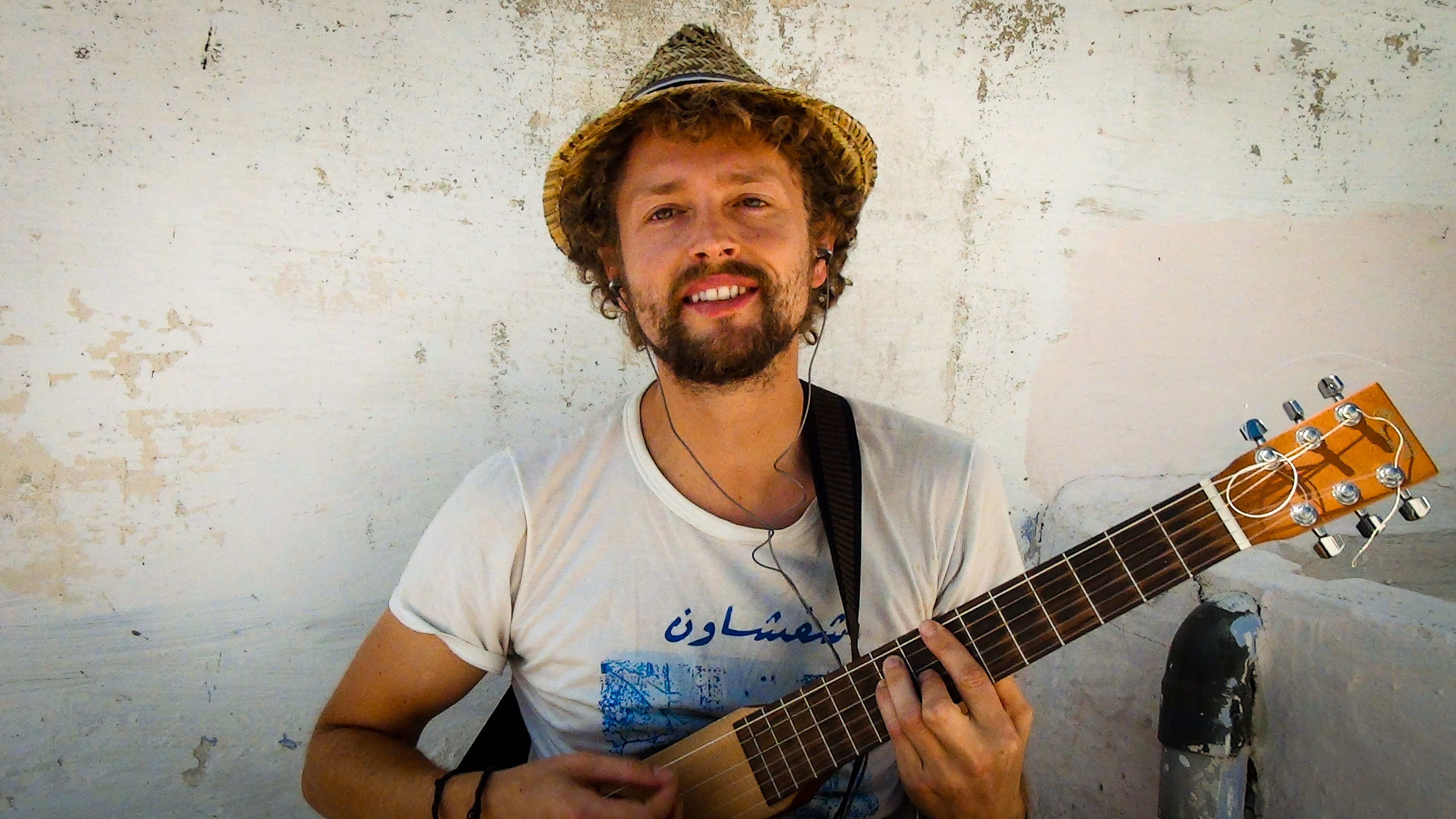 About Fabian
Fabian is a born traveler with an adventurous spirit that has taken him around the world. He drove an old Merzedes from Berlin to Cape Town, a Land Rover from Argentina to Colombia, and successfully founded and ran his IT startup from the road.

After being introduced to freediving in Mexico in 2016 by national champion Pepe Salcedo, he continued his training with Blueocean Freedivers in Dahab, Egypt. Fabian received his AIDA Instructor certification in late 2019 under the guidance of Walid Boudhiaf in San Andres, Colombia and completed his crossover to the Molchanovs training system with Julia Mouce of Apnea Bali in Bali, Indonesia. In 2023 he successfully completed a dive to 96m in the FIM discipline and is now ranked #2 on the list of Germany's deepest divers.

After 15 years of traveling around the world, Fabian settled down in Lustica, Montenegro where he now loves to introduce people to freediving while living a healthy, active and adventurous life on the untouched and wild peninsula.
What our participants say

Warning: Undefined array key "button" in /is/htdocs/wp12103086_FTUHPGQ450/www/www/seaspace.me/wp-content/themes/SeaSpace.me/template-parts/acf-blocks/video_testimonials.php on line 30

Warning: Undefined array key "button" in /is/htdocs/wp12103086_FTUHPGQ450/www/www/seaspace.me/wp-content/themes/SeaSpace.me/template-parts/acf-blocks/video_testimonials.php on line 30

Warning: Undefined array key "button" in /is/htdocs/wp12103086_FTUHPGQ450/www/www/seaspace.me/wp-content/themes/SeaSpace.me/template-parts/acf-blocks/video_testimonials.php on line 30

SeaSpace Amenities
SeaSpace offers a variety of sleeping options tailored to your preferences. Choose from single dorm beds, double dorm beds, or indulge in our luxury single rooms featuring king-size beds. All rooms offer a 180 degree Sea View. On our amazing rooftop you can find a vibrant social hub with open spaces, cozy nooks for privacy, comfortable beds, hammocks, and a state-of-the-art Sonos Sound system. The fully equipped kitchen is stocked with everything imaginable. We have our co-working space, complete with custom stand-up and sitting desks and seamless Wi-Fi. For a refreshing break, our private bay is just a 4-minute walk away, inviting you to dip into its crystal-clear waters.
Enter to win a transformation vacation
We choose a new winner each month.